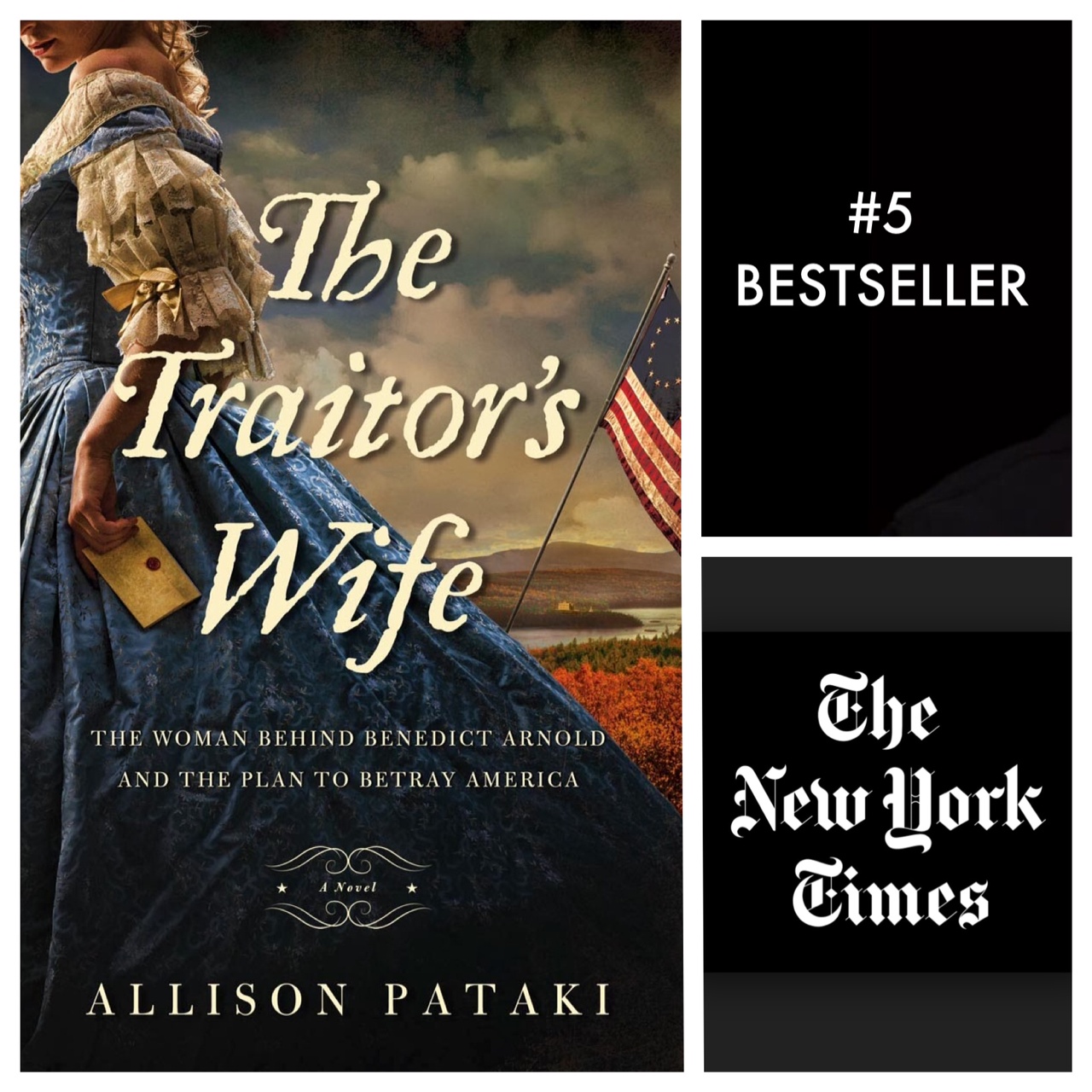 We just got the news that The Traitor's Wife has hit the New York Times Best Seller List again after debuting at #5 on the list, and we are thrilled, because it continues to climb the USA Today Best Seller List and the Wall Street Journal List.
Thank you to everyone who is reading the book and helping to get the word out! A particular thanks to Kathie Lee Gifford who surprised us by listing the book as her "Favorite Thing," during that segment on the President's Day episode of The TODAY Show! Her endorsement shot Allison to #1 on Amazon overall, and #2 on B&N.com, and the book has stayed in the top ranks since. I have spent the last week entertaining film offers, including Academy Award-winning authors and producers. More on that front soon!
In the meantime, be on the lookout for Allison on The TODAY Show this month as well as Morning Joe and much more. Below are some pictures from the launch party hosted by Ambassador Earle Mack and Governor Pataki at the Four Seasons Restaurant. We had a blast celebrating this beautiful book and the beginning of Allison's career with industry professionals, family, and friends. You can check out more of the launch media here.